Antique 1920 Bambina Hygienio Toys Chad Valley felt doll glass Blue Eyes 14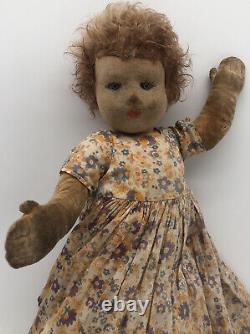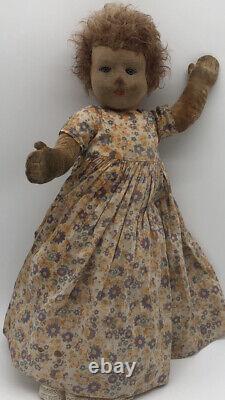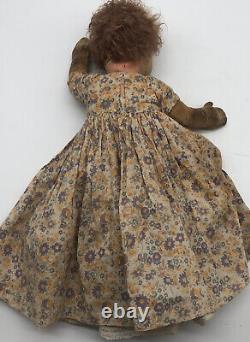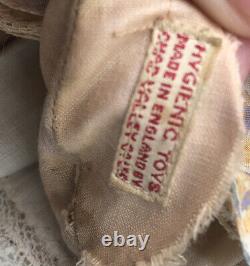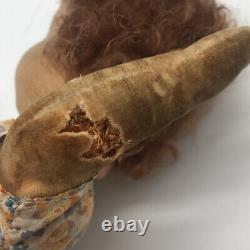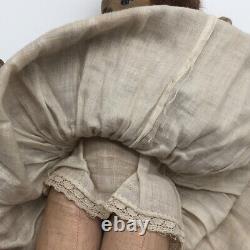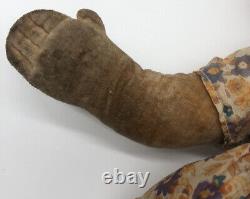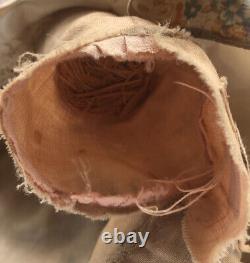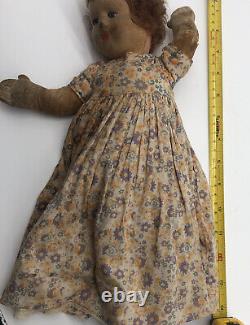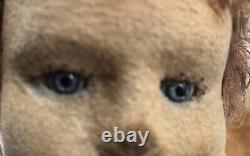 This antique Chad Valley Bambina Hygienio Toys felt doll is a rare find for collectors. With beautiful wavy hair, glass blue eyes, and a length of 14 inches, this doll is a wonderful addition to any doll collection.
Made in the 1920s, it has a vintage charm that adds to its character. The doll comes with its original set, including a signed certificate, and is in good condition for its age. This doll is perfect for anyone who appreciates antique dolls or wants to start a collection. Its classic design and unique features make it a one-of-a-kind piece. Whether you are a doll enthusiast or looking for a special gift, this antique Chad Valley doll is sure to impress.