Baby Boo Doll In Rare Original Box By Topper Toys 1965 Tested And Working! Nos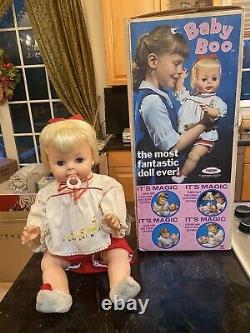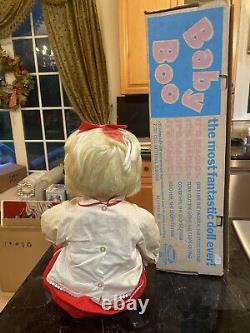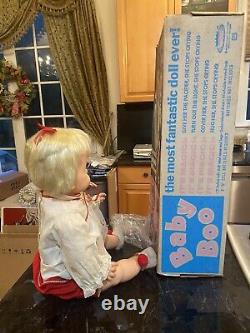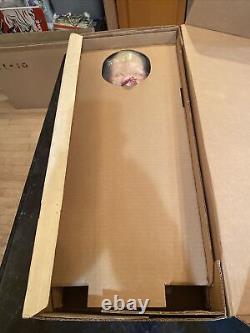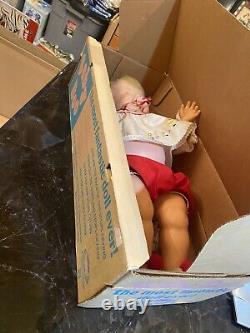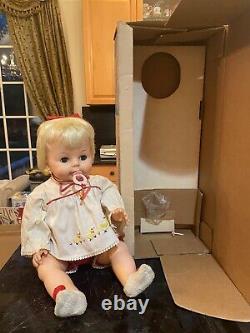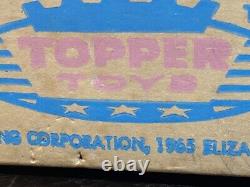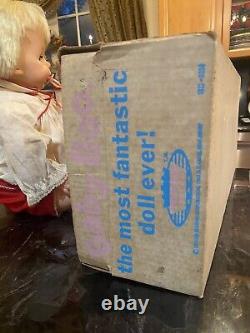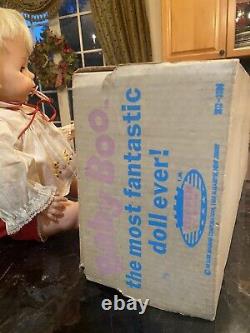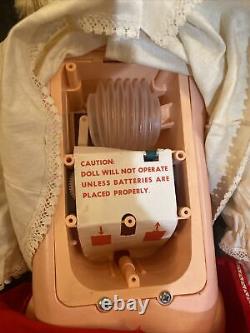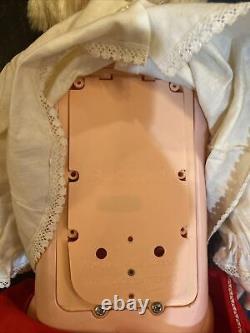 BABY BOO DOLL IN RARE ORIGINAL BOX BY TOPPER TOYS 1965 TESTED AND WORKING! SHE'S OLD STORE STOCK. Ideal Baby Boo Crying Doll -- Quite scarce to come by, especially in her original box, this is the original Ideal Baby Boo Doll that was big in the early 1960s. She stands 20 tall and is made of soft rubber.
She has a pacifier, smocked embroidered duckling blouse and red shorts with lace trim and white booties with red pompoms on them. She also has an orange ribbon atop her blonde hair. Give her a pacifier -- she stops crying. Turn out the lights -- she stops crying. Hug her -- she stops crying.
Cover her -- she stops crying. She stands about 20 tall.