Exquisite Custom Handmade Porcelain Doll 32 Tall Ashley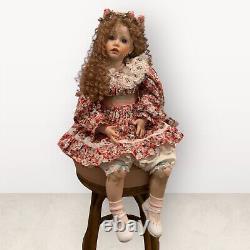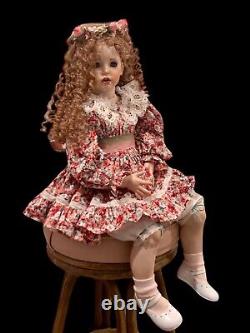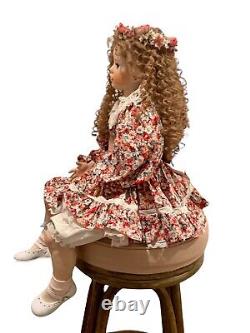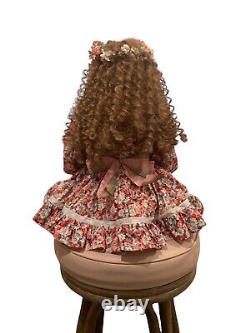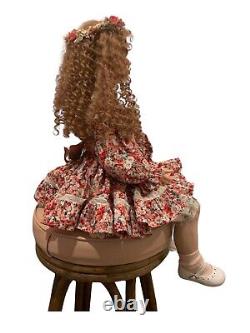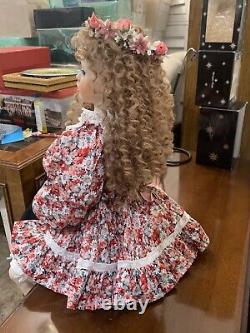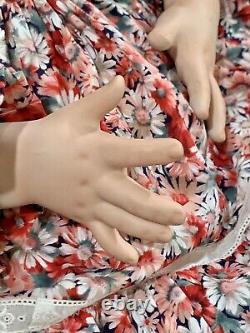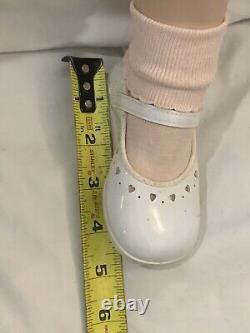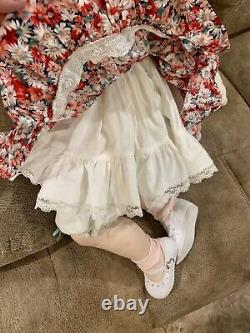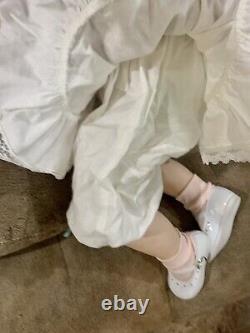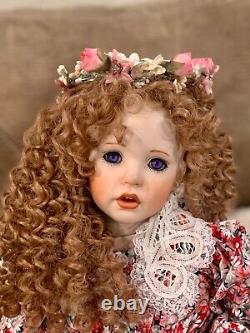 Ashley is a beautiful custom made hand sewn porcelain doll. Made by an Oregon artist/seamstress in the 1980s.
She is 32"tall and 12"wide at the shoulders. Her shoe size is a toddlers 5 1/2 or 21 (Euro). Her measurements are comparable to a 2 year old toddler, giving her an incredibly real appearance. Her eyes are violet and her hair is long curly red lochs. She wears a headpiece made of silk flowers.
Her head, hands and feet are porcelain and she is weighted in the behind. She is fully jointed at the elbows, shoulders and hips. Her head has full range of motion and is positionable. She wears a lovely hand sewn flowered dress and bloomers underneath. Her shoes are white patent leather.
This item was in storage but not part of inventory. This vintage doll is basically new, and she is in excellent condition.
Because she was custom made by a local artist she doesn't come in a box. Ashley would be a fabulous addition to any collection of fine dolls.