Katherines Collection Doll Wayne Kleski Designed Original Shakespeare Cat Jester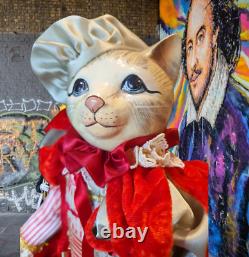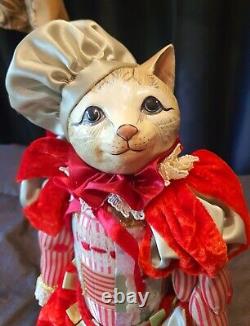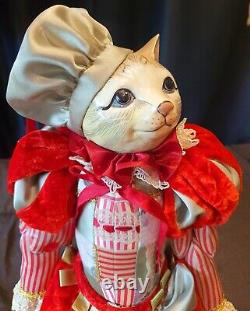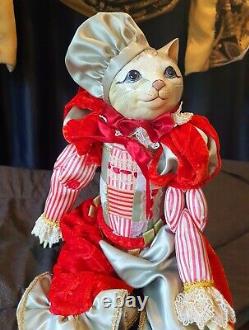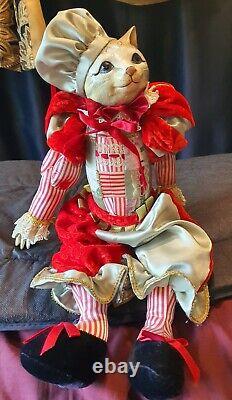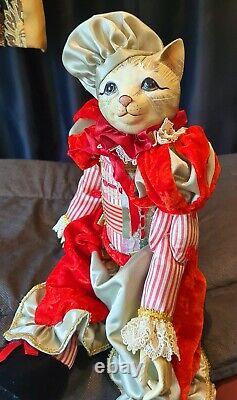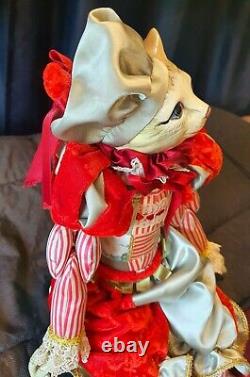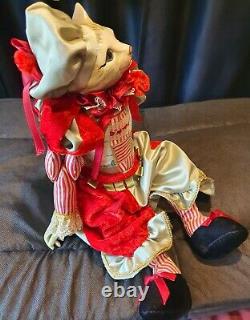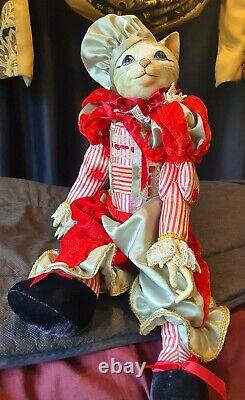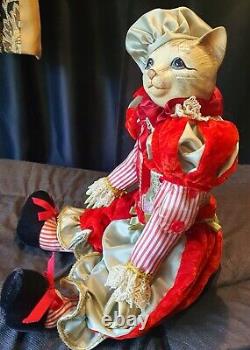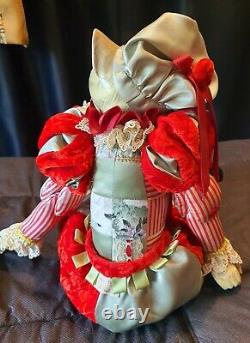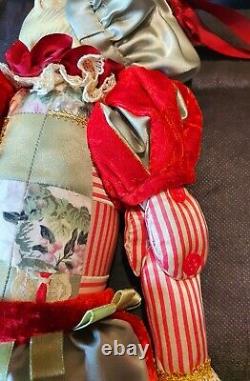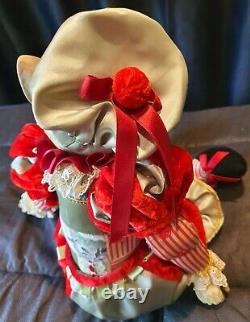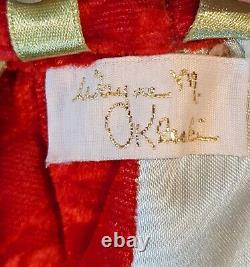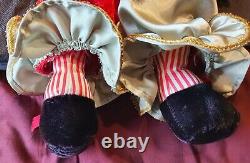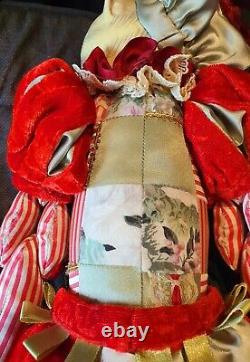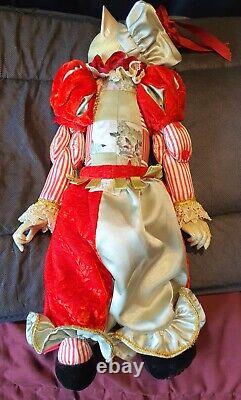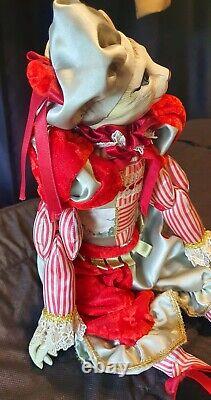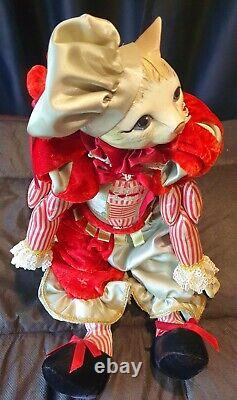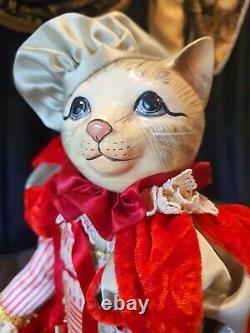 This Shakespeare Jester Cat is an original design by Wayne Kleski. The expression on the cat's face is irresistably charming, if not coy. The doll's arms and legs are fully articulated. It's outfit spares no detail.
The original Shakespeare line of dolls has out of production for some time and is becoming hard to find. Wayne Kleski worked in the gift industry for 25 years before going into business with his wife.
Katherine's Collection Dolls, carried in high-end retailers such as Nieman Marcus, Bergdorf Goodman, Harrod's and Bloomingdale's, has built a reputation for its whimsical handmade figurines, ornaments, home decor and precise attention to detail.