Realborn Priscilla Sleeping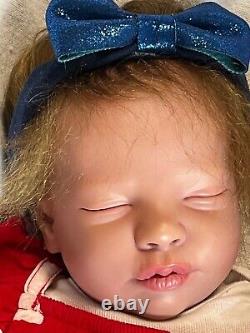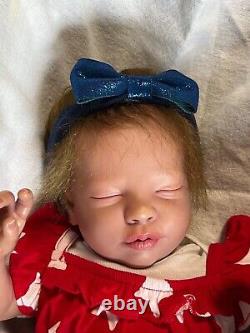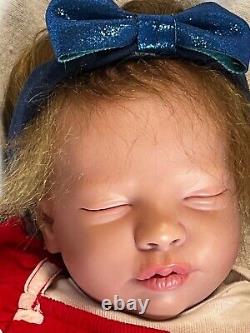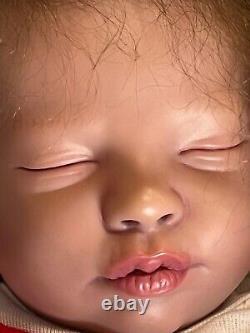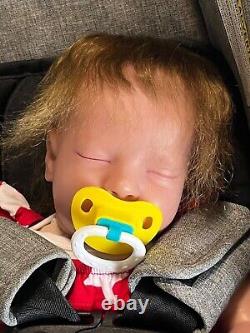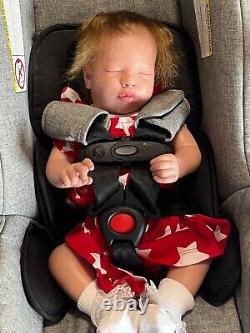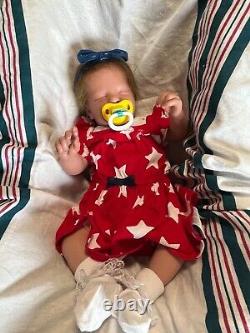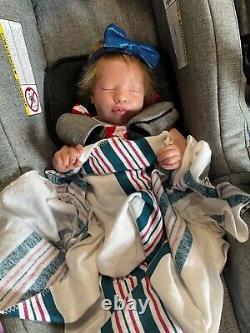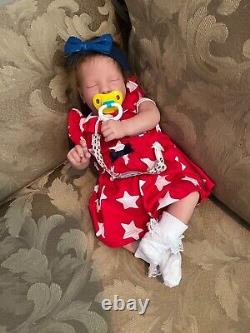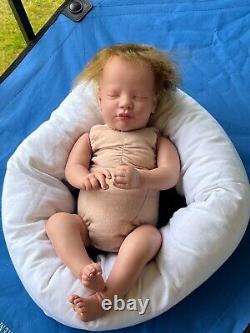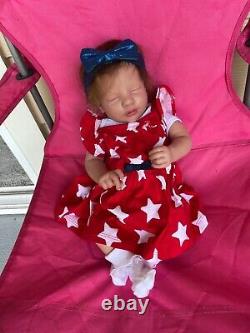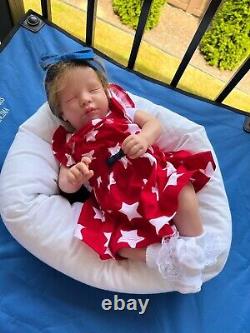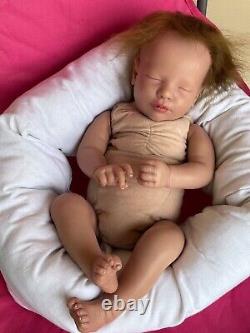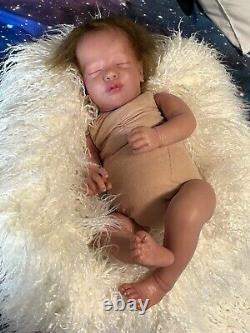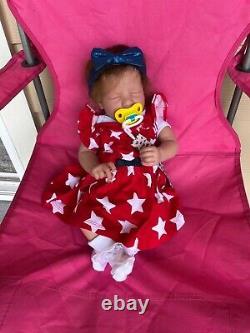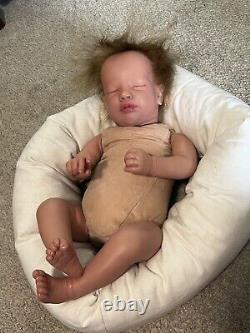 Rooted with light brown hair. Painted by myself with GHSP and sealer. She is a seconds kit so she didn't come with a certificate. She does have a scratch in her nose by accident.
NO LONGER WILL ACCEPT OFFERS SALE AS IS PRICE ONLY. Weight about 4.5 pounds. Can wear preemie larger or smaller newborn size clothing.
Can also take a magnetic pacifier. She will come home with her pacifier, blanket, additional outfit or sleeper, brush/comb, 2 additional diapers. And outfit she has on what she will be going home in.